Valve World Expo Düsseldorf 2012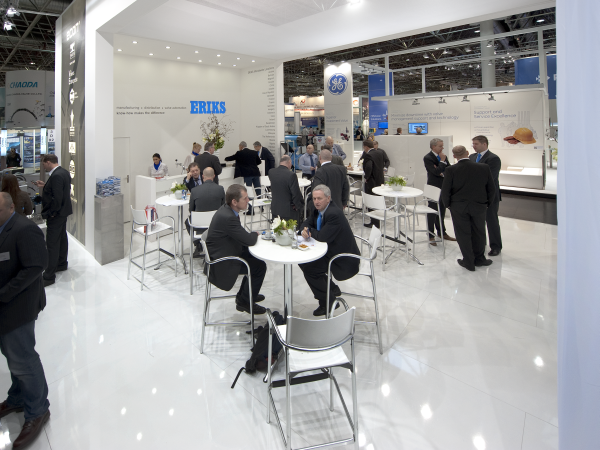 With excellent business contacts and prospects of promising post-event deals, Valve Word Expo 2012, the international trade fair for industrial valves and fittings, has come to an end for exhibitors and visitors in Düsseldorf.

A total of 10,300 trade visitors from more than 50 countries came to get information on the state-of-the-art in industrial valves and fittings in the Düsseldorf exhibition halls.


On the three days of the fair, 593 international companies from 37 countries presented innovative technologies, components and systems from the industrial valves sector.

ERIKS presented its premium brands Econ, Smith Valve, VE, AMG Actuators, Diamond Gear Company, ABK Special Ball Valves, SIKO and Dansk Ventil Center in her light and futuristic stand.

Valve World Expo and its accompanying expert conference will be held for the third time at the Düsseldorf Exhibition Centre from the 2nd until the 4th of December 2014.